We Are Deep Pressure Specialists.
A Personal Note from our Founder:
Thank you for visiting our web site I hope it serves you well!
My name is Leta Woloshuk and I personally prefer a Deep Pressure Massage, I like to call it "being delightfully pushed through the table", I have seen many massage therapists and spent hundreds of dollar looking for a DEEP massage.. Time after time I was scheduled for a Deep Tissue Treatment but it never seemed to work out that way…. most of the time I was not asked if I hurt any were or wanted a few extra minutes on an area of stress or even asked how the pressure was. To tell you the truth the few time I was asked these questions the therapist must of forgot or just did not know how to release the tightness. I did not feel my muscles received all they needed, leaving no change to my tightness and restrictions. So I left disappointed, aggravated and out 65- 90 bucks (Yikes!). I must add…. the therapists I saw were great people, kind and had good intensions I'm sure!!! They just could not deliver the depth or detail my muscles needed. Being a provider of Deep Pressure Massage also known as Deep Tissue Massage and someone who enjoys it (it is one of my favorite things!) I knew that something was missing out there. I thought, "what a great idea to have a place where our clients knew they could get a true detailed deep tissue massage, experience exceptional service and a joyous environment" I decided to open The Art of Massage a Therapeutic Massage Therapy Clinic, surrounded by St. Pete Beach, Pasadena and St. Petersburg, located in Gulfport Florida. All the professional deep tissue therapist that practice at The Art of Massage receive advanced training, posses the body mechanic skills, strength, and intuitive knowledge that it requires to give a Genuine Deep Tissue Massage. I am honored to work alongside talented professionals in the field and I feel any of our clients can see any deep tissue therapist that work here and receive a detailed, quality massage as light or as deep as they like it.
So call with confidence that we will create each treatment to fit your unique needs whether you schedule a Structural Pain Relief session or a Relaxation massage.
We are here for you!
Leta Woloshuk, Owner
The Art of Massage
Gulfport, Florida
Serving the St. Petersburg and Tampa Bay area
License numbers
MA27681, MM16994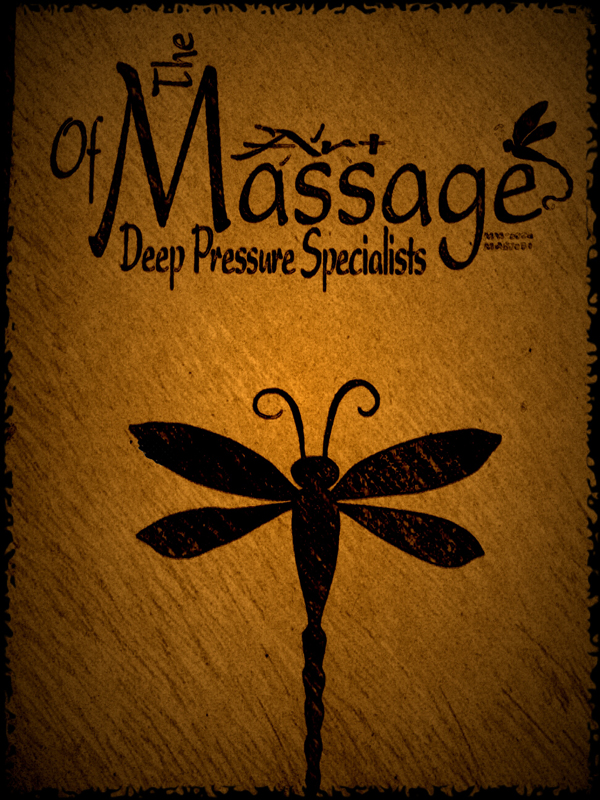 What is a Deep Pressure Massage?
A Deep Pressure Massage Therapist applies a combination of modalities including but not limited to Neuromuscular Therapy, Myofacial Release, Structural Integration, Orthopedic Massage, Trigger Point Therapy and many others with a deep pressure as opposed to light pressure.
At The Art Of Massage in Gulfport Florida near St. Petersburg Florida, Deep Pressure Massage is a massage technique that focuses on all layers of muscle tissue including the deeper layers. Hence the name Deep Tissue Massage. Your Massage Therapist will incorporate a combination of Massage modalities using slow strokes and deep focused pressure to pick up push through and deeply sooth and balance your muscle, fascia and connective tissues. Deep tissue massage helps to break up and eliminate scar tissue, calm the autonomic nervous system, relieve muscle tension and restore tonality to muscle tissues. By communication with your therapist and determining your need, Deep Tissue Massage may be applied to the whole body or used on a specific area of complaint.
Why Get a Deep Tissue (Deep Pressure) Massage?
Besides that it FEELS SO GOOD! Clients seek our services for pain relief from low back pain, headaches, Auto Accident injuries, knee pain, tennis elbow, frozen shoulder, rotator cuff dysfunction, Fibromyalgia and other stresses and pain. When your muscles really need to be fully worked we are here for you.
Using Deep pressure massage therapy at The Art Of Massage in Gulfport, Florida near St. Petersburg, Florida we focus on getting to all accessible layers of the muscle and soft tissues involved in our clients complaint areas to restore proper body alignment and muscle function. In turn relieving pain and restricted range of motion. Our Therapists accomplish this by using a combination of massage techniques that feel wonderful with varied pressure from light to Push you through the Table depending on client preference and tolerance.
Our Deep Tissue Massage gets to were the problem started. We evaluate your posture and your body's holding patterns to find the source of the problem. With this information we work consciously and specifically for your needs. In a matter of moments we began unsticking, striping and pushing away scar tissue, toxic build up and structural imbalances to restore the muscle and soft tissue to a healthier relationship with gravity and daily stresses. The healthier your muscles and soft tissues are the better they will withstand stresses such as PC work, Injuries, and life in general. The Better you will feel.
The purpose is to "unstick" the fibers of a muscle while releasing deep chronic patterns of tension, remove toxins, while relaxing and soothing the muscle. It is corrective, therapeutic and very relaxing.